What's the difference between boosters, serums and treatments?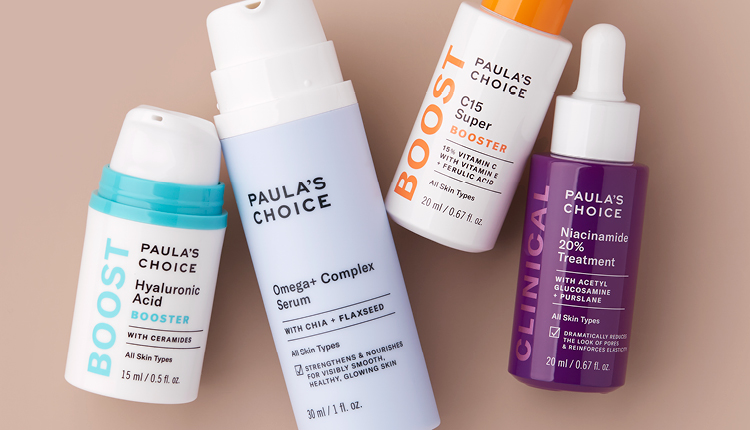 Skin is complicated. It's the largest organ of the body with unique needs and concerns.This can make it difficult to find a good skincare routine. A good skincare routine requires some important essential products – cleanser, exfoliant, a day cream with SPF and night cream but sometimes, your skin requires a little extra to tackle specific skincare concerns such as reducing and preventing further signs of ageing, pigmentation spots, dehydration and enlarged pores. Our boosters, serums and treatments contain high concentrations of ingredients and have been specially developed to provide a targeted solution for specific skin concerns.
What is the difference between boosters, serum and treatments?
The difference between boosters, serums and treatments may seem subtle but choosing the right one for your skin can have exceptional results. It is important to note that how we (Paula's Choice) define and formulate our boosters, serums and treatments may differ to other companies. Therefore, we recommend not to use the following descriptions for all products called 'boosters', 'serums' or 'treatments'. This information will breakdown the differences between these unique products and the benefits they can provide to your skin.
Boosters
Paula's Choice boosters contain a high concentration of one crucial ingredient for your skin plus a combination of other active ingredients (because no matter how good it may be, one ingredient is never enough). These crucial ingredients are found in other Paula's Choice products, but scientific research has shown that higher concentrations of these ingredients ensure better results in case of persistent skin problems. There are eight boosters that target a specific skincare concerns:
Our boosters have a lightweight texture so you can easily combine them with the other products in your skincare routine. You can apply them directly to your skin or mix with your night cream and serum. Our boosters are also gentle enough to be used around your eye area. Read more about boosters.
Serums
What does a serum do? Our serums are designed to complement your day and night cream. They contain an additional blend of powerful antioxidants and skin-supporting ingredients that renew and restore your skin. Our serums are also formulated in different textures to cater to every skin type. If you have normal, oily or combined skin, opt for a serum with a lightweight texture. For dry and sensitive skin, a serum with a rich, soothing formula is a good choice.
Although boosters, serums and treatments can be a good addition to the rest of your skincare routine, in most cases they are not substitutes for a day or night cream. But if, for example, you have very oily skin, you could choose to use only a serum.
It is important to note that these products do not replace the need for daily sun protection. Always end your daytime routine with an SPF moisturiser of factor 30 or higher.
Treatments
Our treatments are specially formulated to address a specific skin concerns. Adding a treatment to your routine will help to speed up the results you're looking for. We offer treatments for multiple skin concerns, such as for those trying to tackle stubborn breakouts and blackheads, or fine lines, wrinkles and other signs of ageing. We also have a treatment that targets enlarged pores and rough skin texture.
How to add boosters, serums and treatments to your skincare routine
Boosters, serums and treatments are versatile products that you can use in many ways. You can apply them on alternate days or every day. You can use them in the morning and/or evening. They can be applied separately or mixed together. There really is no single right way, the goal is to figure out what best works for you and your skin.
The following is an example of how you can add these products to your morning and evening routine. Do not mix boosters, serums and treatments with your day cream with SPF as this reduces the effectiveness of your sun protection. You always use a day cream with SPF as the last product in your morning routine.
Morning and evening routine
Step 1: Cleanse skin with a mild facial cleanser.
Step 2: Tone.
Step 3: Exfoliate with an AHA or BHA product. You can also perform this step once a day.
Step 4: Layer boosters, treatments and serums as required in order from thinnest to thickest texture.
Step 5: Finally apply a day cream with at least SPF 30 that is suitable for your skin. In the evening, end your routine with a nighttime moisturiser.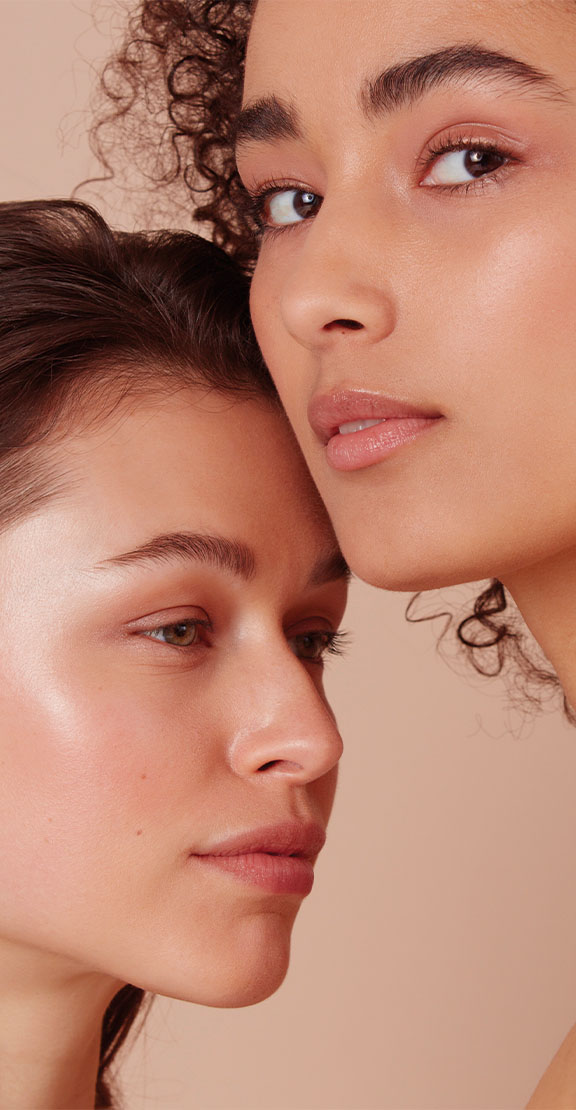 Do you want more skincare advice, tips and exclusive offers?
Sign up for our newsletter and become a Paula's Choice Member. Your benefits:
+ Welcome gift*
+ Exclusive deals*
+ Skincare advice
+ Birthday gift
* Only valid for new registrations. Valid on orders from € 25.
Customer Service
Do you need help? Get in touch with our skincare experts for free and personal skincare advice. It's our mission to help you achieve your skincare goals!