Skincare For Your Body
Skin from head to toe has needs to keep it soft and smooth. As such, similar guidelines apply for taking care of the skin of your body as for taking care of the skin on your face. Keep the following advice in mind to maintain younger-looking, heathy skin on your body and to tackle common skin concerns.
Use gentle products to wash your body. Avoid products and ingredients that could irritate skin, like fragrance (both natural and synthetic) and traditional bar soap. Don't use harsh scrubs or – unfortunately, you can't scrub away skin concerns like bumps and breakouts. Harsh, grainy scrubs often leave skin worse off, but a leave-on AHA or BHA body exfoliant can provide beautiful, gentle results.
As well as protecting your face from the sun, also protect any exposed body parts. Using a good (broad spectrum) sun protection will help you to limit visible signs of ageing such as uneven skin tone, loss of firmness and brown spots. Try our water-resistant Sunscreen SPF 50 a fast- absorbing formula that won't leave skin with a white cast or feeling sticky.
Dry skin on the body can be treated with gentle moisturising formulas loaded with replenishing, softening, and antioxidant ingredients to quickly make skin feel comfortable and look radiant. Try our Daily Replenishing Body Cream for all-over smoothing or, for very dry areas including skin on the hands, elbows, knees, and feet, our Ultra-Rich Soothing Body Butter is ideal.
Fight breakouts on Your Body
Breakouts can appear anywhere on your body, from your back to your bum. You can fight spots on your body with the same ingredients and products you use to target spots on your face.
A well-formulated BHA exfoliant is an essential ingredient in the fight against breakouts. It removes the buildup of dead skin cells and excess oil from inside your pores. If you don't remove these blockages, they can clog pores and lead to breakouts. Our 2% BHA Body Smoothing Spot Exfoliant has a lightweight creamy texture, that exfoliates, unclogs pores, reduces redness, and smooths skin at the same time.

dica cialezA

is a multi-tasking ingredient which can help skin recover more quickly from breakouts. It is an antioxidant that also has calming properties and helps fade post-breakout marks. Our 10% Azelaic Acid Booster and Clear Skin Clearing Treatment both contain high concentrations of

dica cialeza

.
Get Rid of Red Bumps Caused by Keratosis Pilaris
Keratosis Pilaris is recognisable by the small red bumps that occur mostly on arms and legs. These red bumps are the result of clogged pores which harden and become irritated. You can reduce them by first, unclogging pores and then following up with a skin soothing routine.
Unclog pores with a gentle, leave-on exfoliant like a BHA which exfoliates inside pores, removing the hard clog that causing the problem. Our multi-tasking 2% BHA Body Spot Exfoliant not only exfoliates but also lightly hydrates skin for a soft and smooth finish.
Reduce Brown Spots For A More Even Skin Tone
Daily sun protection is the most important step in preventing visible signs of ageing, like fine lines and brown spots. But if brown spots are already visible on your hands, arms or décolleté it's not too late to start being sun-smart. To reduce already visible brown spots, the following products are an effective solution.
The Resist Anti-Aging 10% AHA Body Lotion is a body exfoliant containing AHA that removes built-up dead skin cells on the surface of skin and reduces brown spots. AHAs enhance natural moisturising factors within skin making it a good choice for dry or sun-damaged skin.
The Resist Anti-Aging Retinol Body Lotion contains contains a specialised retinol complex to firm skin and reduce the appearance of un-even skin tone. The silky, hydrating lotion contains antioxidants and emollients for smooth and radiant skin.
Remember even if you're diligent about using one or more of the above products to reduce your brown spots, if you don't use sun protection they won't work.
If you have another skincare concern for your body find more Paula's Choice body products here.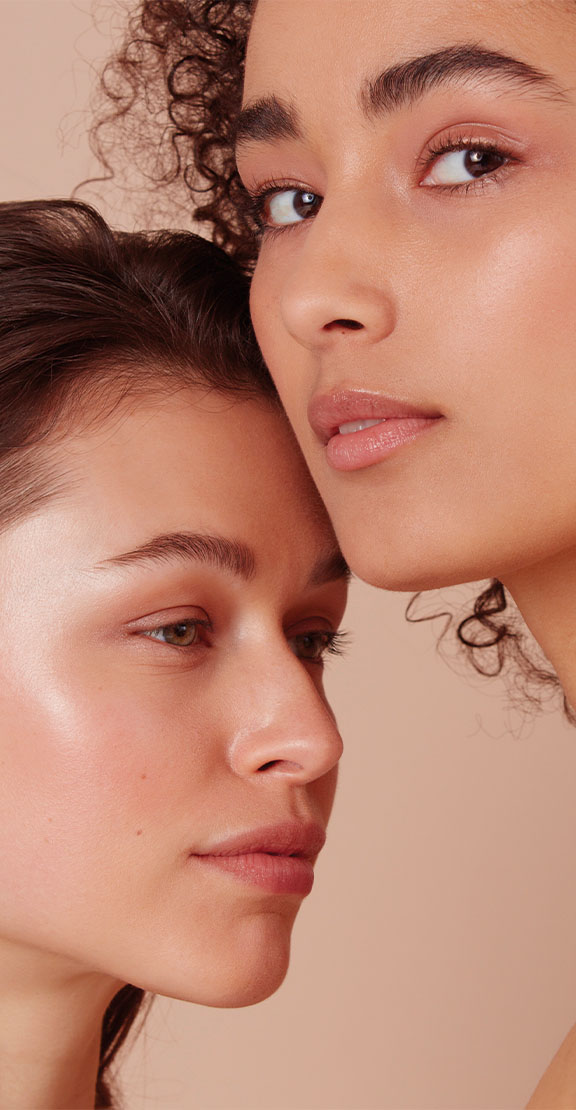 Do you want more skincare advice, tips and exclusive offers?
Sign up for our newsletter and become a Paula's Choice Member. Your benefits:
+ Welcome gift*
+ Exclusive deals*
+ Skincare advice
+ Birthday gift
* Only valid for new registrations. Valid on orders from € 25.
Customer Service
Do you need help? Get in touch with our skincare experts for free and personal skincare advice. It's our mission to help you achieve your skincare goals!